MageLords is a cancelled strategy game that was in development by Kinesoft around 1999 – 2000, planned to be released on PC. Its main features would have been a mix of RTS and empire-building gameplay, boosting epic battles with a hundred of 3D characters on-screen, something quite impressive for its time.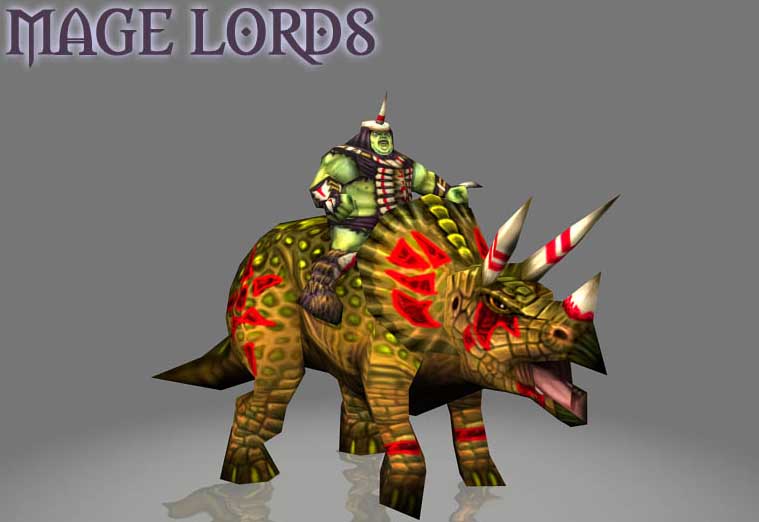 More details on what MageLords could have offered can be found in previews published by IGN and Gamespot:
"The world of MageLords was first ruled by a civilization known as Arcan, which was made up of six distinct clans. Each clan had a representative in Arcan's ruling council, which governed all aspects of society. Over time, the council focused its efforts on harnessing the power of the magic that permeated its world. Each member of the council selected one of the six magical disciplines to study: good, evil, order, chaos, nature, and the nexus. The council adopted the title of MageLords and soon became distrustful of one another."

"You play as a MageLord who remotely governs an empire and magically controls armies from afar. On the empire level you'll need to extend your control to new provinces and build cities to increase the mana, gold, and food levels so you can build more powerful armies and cast more impressive spells to indirectly affect tactical battles."

"MageLord's 3D battlefield can engage up to 100 individual figures, from medieval human troops to super-sized giants and nasty demons. Figures are mainly controlled in unit formations, which depending on the figure's size and strength, can include from one to ten individuals."

"The game features a wide variety of creatures, including dragons, minotaurs, zombies, basilisks, skeleton warriors, death knights, hellhounds, and wraiths. While many creatures belong to one of the six main races in the game, others are neutral. Neutral creatures can exist in the world due to the work of the ancient evil force, the Asthorra, or they can merely be random wandering monsters."
Thanks to Kinsie for the contribution!
Images:
What do you think about this unseen game? Give your vote!
Would you like to add more info, screens or videos to this page? Add a comment below!
(your first comment will be moderated before to be published)