Mythica is a cancelled MMORPG based on Vikings folklore and Norse mythology that was in development by Microsoft Game Studios between 2002 and 2004, planned to be released on PC. At the time most big gaming companies tried to launch their own massive online multiplayer games, as it was quite a lucrative market (at least until they over-saturated it). Mythica boosted impressive graphics for its time, and Microsoft also promised fun gameplay mechanics.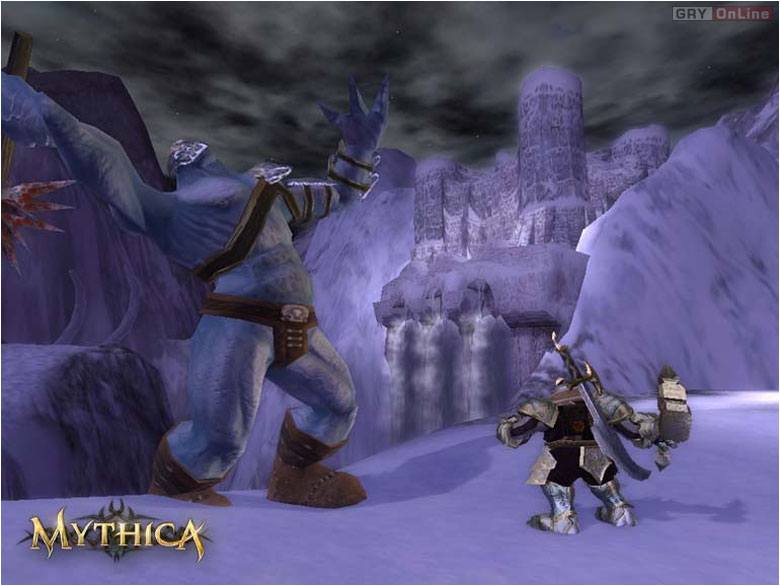 As we can read from their official 2003 press release:
"When playing 'Mythica,' players will feel like genuine Norse heroes on a personalized journey unique to them," said Adam Waalkes, studio manager for role-playing games at Microsoft Corp. "Through 'Mythica,' Microsoft Game Studios will revitalize the massively multiplayer genre by putting the focus where it belongs: on gameplay."

In the quest to become the one true hero in a vast gaming world, players may adventure with a band of fellow immortals into huge, populated public spaces or enter a Private Realm. "Mythica's" Private Realms Technology envelopes players in story lines and environments that react to their actions in private areas of the world. Here players become the central characters in a heroic tale where actions have lasting consequences in their own persistent game world.

The Private Realms are spread across several traditional planes of existence from Norse mythology, from the grassy fields and eternal spring of Asgard to the fiery heart of Muspellheim. Using godlike powers, players can dispel droves of menacing monsters with a single blow or battle massive, monstrous beasts such as the Midgard Serpent."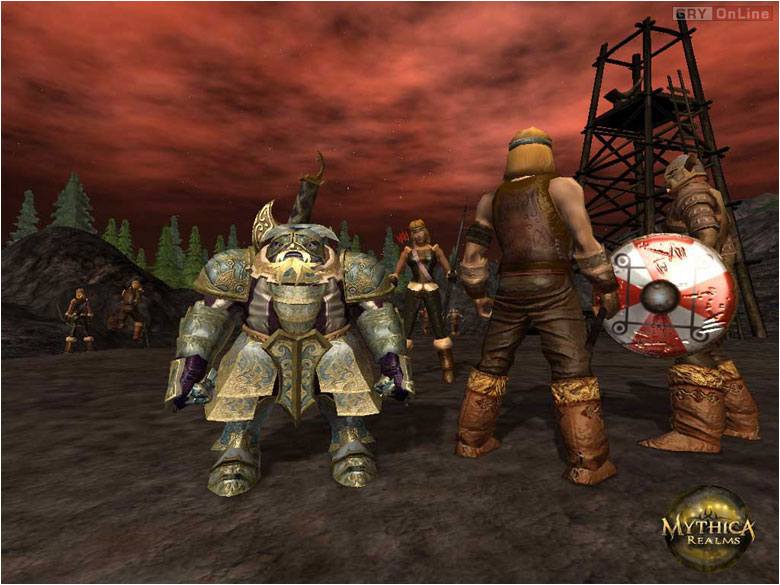 In 2011 Justin Olivetti wrote a great article about why Mythica could have been a great addition to the MMORPG market:
"No matter how similar MMOs may be to each other, each one needs a "hook" that devs and marketers can bandy about to capture the imaginations of gamers. […] With Mythica, the hook was "Let players be gods."

[…] Each day, players would get to choose whether they wanted to adventure in an open world setting or in personalized "private realms" that would change the game according to their deeds. In private realms, what you or your small group of friends did would have a lasting impact on the game world — as long as you were in that version of the game, that is."
Mythica's development team consisted of about forty people, but most of them were fired in 2004 when the game was officially cancelled. Just a year before Microsoft already faced another sudden problem: Mythic Entertainment (developer of popular MMORPG Dark Age of Camelot) sued Microsoft, seeing in the similarity between their name and Mythica. We could speculate it was just a way to get some money from Microsoft or interfere with their game, seeing it as a potential competitor in the same genre as DAoC. In the end Microsoft just recognized the MMORPG market was over saturated: it would have been risky to proceed with Mythica's development, so the project was canned.
Thanks to Josef for the contribution!
Images:
Videos:
What do you think about this unseen game? Give your vote!
Would you like to add more info, screens or videos to this page? Add a comment below!
(your first comment will be moderated before to be published)