Blackstar is a cancelled Sci-Fi MMORPG that was in development around 2005 by Spacetime Studios, planned to be published on PC by NCSoft ( Lineage, City of Heroes, WildStar, Guild Wars). The team was composed of experienced developers who worked on such projects as Wing Commander, Star Wars Galaxies and Ultima Online, but unfortunately they were not able to complete the game after NCSoft dropped their support in 2008.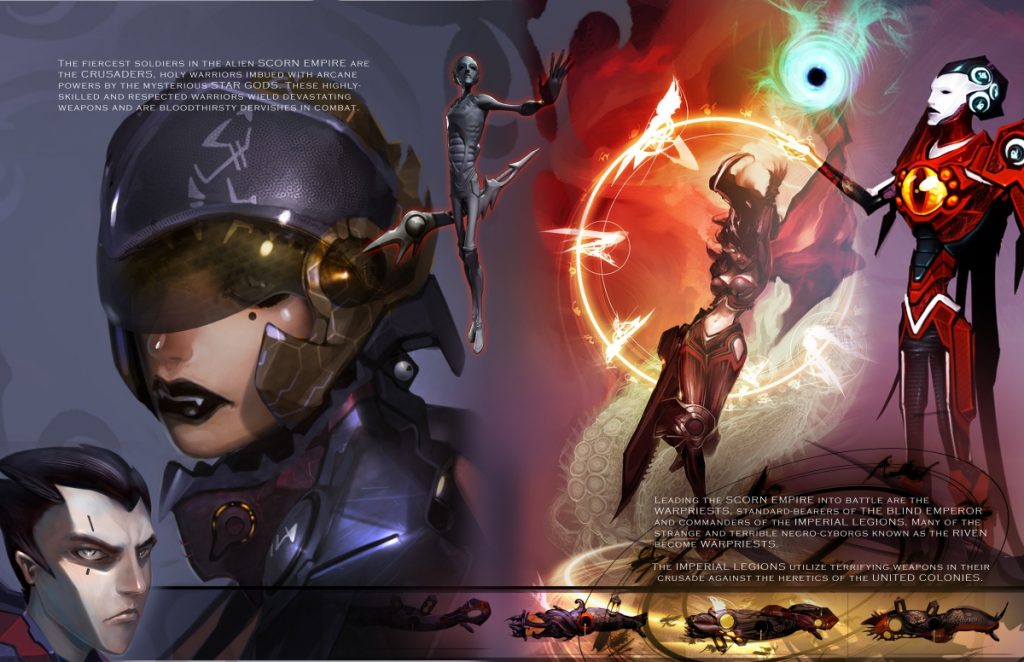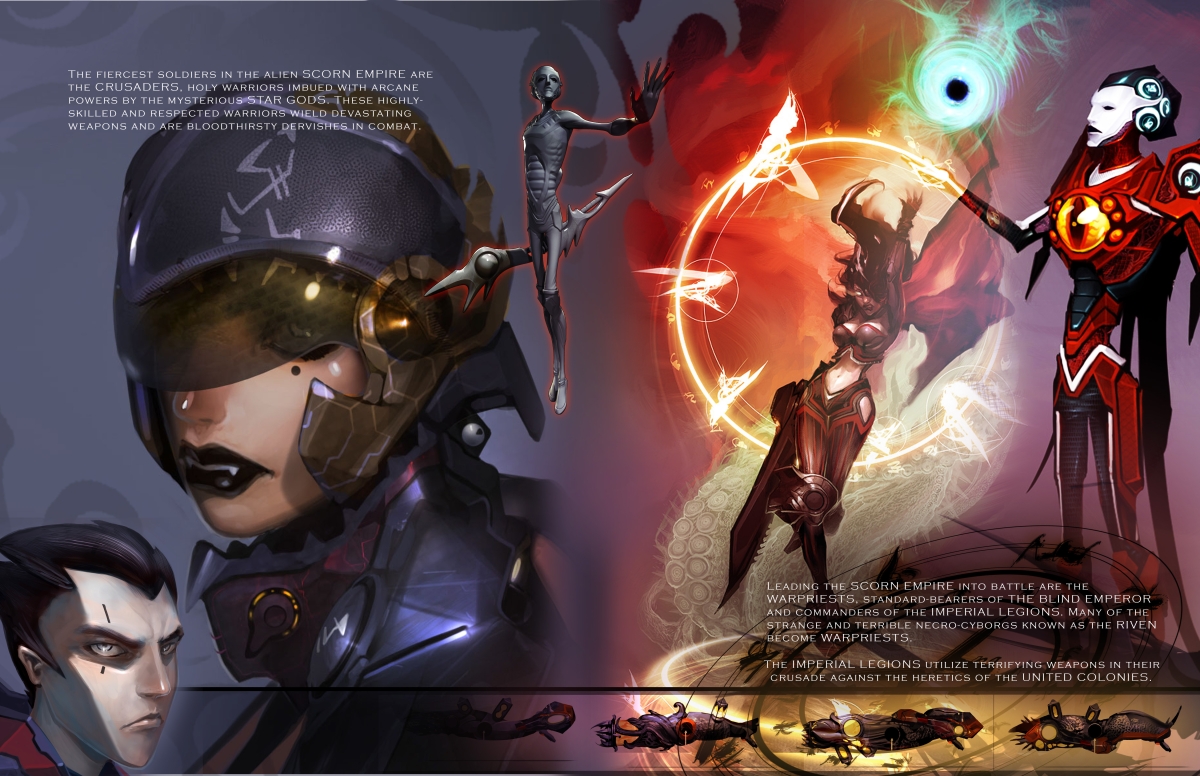 As we can read on Spacetime Studios' website:
"Spacetime Studios' Blackstar MMO concept featured a unique combination of space flight, real-time shooting and role-oriented (RPG-style) combat. In Blackstar, players piloted heavily-customizable starfighters through evocative space environments, battling a universe of exciting foes with a combination of weapons, defenses, and other abilities that improve through experience and gameplay."

"A new breed of game, Blackstar resurrects the dream of online space combat with real-time spaceflight featuring fast and nimble fighter-craft loaded with devastating sci-fi weapons.

You aren't limited to the canopy: get out of your ship and hit the deck for fast paced ground combat on the surface of alien worlds and aboard enemy ships.

Fly your spaceship to exotic locations: blasting through cunning enemies and dreadful space creatures. Leave your ship and take up the quest, exploring mysterious planets, derelict space stations, and force your way onto enemy ships.
Live as one of four races: ranging from heroic humans and beautiful aliens to warrior robots and undead horrors in an epic science-fantasy universe where advanced technology clashes with ancient demonic power.

Combine spell-casting with real time shooting as you blast through enemies, collect loot, and gain levels in a variety of unique alien environments.

Join up with your friends in maneuverable fleet formations to take on capital ships and enemy starbases in epic large scale battles.

Play as a member of one of two galaxy-spanning factions: the hopeful and technologically advanced United Colonies or the dangerous, prophecy-guided Scorn Empire.

Choose your role in the fight from a variety of powerful classes: From deadly Assassins operating behind the enemy lines, to powerful Crusaders who shrug off damage and unleash volleys of blistering fire, pick the role that matches your style of play.

Participate in a rich story as the forces of futuristic technology and mind-twisting magic clash in a battle to decide the fate of the galaxy.

Declare war against other players and destroy them in action packed player-vs-player combat that serves all levels of skill from the freshest cadet to the deadliest ace."
Some more details can be found in old interviews by TenTon Hammer and Engaged:
"Our team has a great history… Cinco and Anthony (Sommers) have worked together since QA/ CS waaaaaay back in the old Origin days, Jake (Rodgers) and I both worked at Digital Anvil many years ago, and all four of us worked together on various aspects of Star Wars: Galaxies and SWG: Jump to Lightspeed. That's just the founders… our team has an amazing amount of experience building, shipping, and running MMO's as well. Collectively we have shipped three MMO's under our belts (Ultima Online, Shadowbane, and SWG) as well as a vast multitude of single-player titles."

"Space flight and space combat will be an integral part of our game… it is what we are passionate about and what we know best. It is safe to say that the game will take place primarily in outer space. At the same time, we feel that a strong avatar component is essential as well."

"Take the best of Wing Commander and Descent. Add some kick-ass ground combat. Play a lot of PvP to polish the hell out of it until it hits the right balance of easy to play/difficult to master. We are unconstrained by the existing fiction of a licensed product and free to attempt the artistic purity that can truly define a franchise. There's nothing like it and we don't see anything on the horizon."
In 2011 Spacetime Studios were able to regain control of the Blackstar IP and its concepts became the inspiration to create Star Legends: The Blackstar Chronicles, a quite different MMO for mobile phones.
Images:
What do you think about this unseen game? Give your vote!
Would you like to add more info, screens or videos to this page? Add a comment below!
(your first comment will be moderated before to be published)