Lanfeust of Troy is a cancelled action adventure that was in development for PC by Nadeo around 2001, before they became a favorite team among fans of arcade racing games, thanks to their release of TrackMania in 2003. In 2001 Nadeo was still trying to find their niche, working on many different prototypes such as Windracer and Cyberdrive to pitch them to different publishers.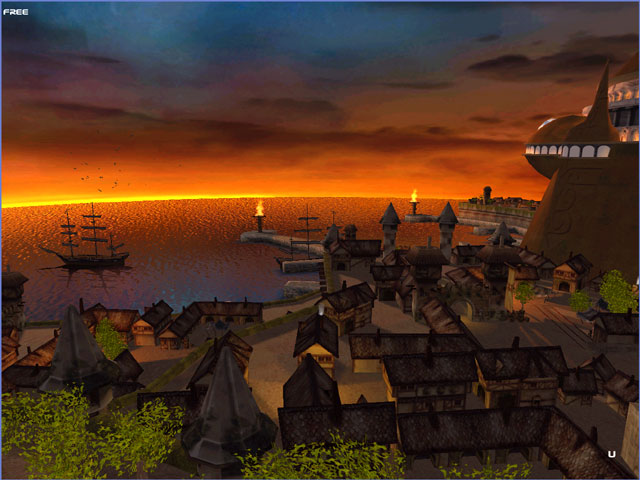 Lanfeust of Troy was based on a popular french comic:
"In the world of Troy, most humans have a single magic power. Each power is unique to the person and includes such diverse feats as walking on water, personal teleportation, and causing thirst in others. However, none can use their power unless in the close or remote presence of a sage of Eckmül, Troy's version of a studied magician."
Probably Nadeo thought that by using an existing franchise as the base for their action adventure prototype, it could have been easier to find a publisher interested in their talent. Unfortunately this was not the case: their Lanfeust of Troy video game was never completed and was just forgotten by everyone. Some fans randomly found out about the project in 2011, saving a few images before they could have been lost forever.
In the end Nadeo was lucky enough to get hired to work on Virtual Skipper 2 and 3, something that helped to keep them alive while waiting to find real success with Trackmania.
Images:
What do you think about this unseen game? Give your vote!
Would you like to add more info, screens or videos to this page? Add a comment below!
(your first comment will be moderated before to be published)