Xevicom Unlimited is a cancelled story-driven FPS that was in development by Xevicom around 2009 for PC. The game was a tie-in for the Xevicom Forever graphic novel by fantasy author Ray Reid, planned to be a new chapter for their narrative. The team had quite the ambitious vision for Xevicom Unlimited, with a semi-open world to freely explore while watching over citizens and eliminating enemies with high-level AI.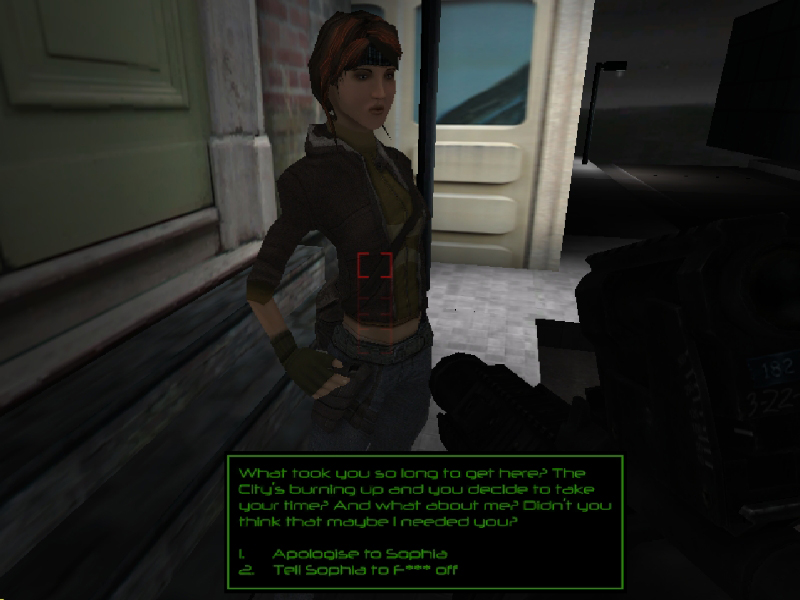 As we can read from the official press-release:
"Set shortly after the events of the graphic novel, Xevicom Unlimited introduces players to Xevicom City in the aftermath of the comics bloody finale. Shockwave, the serial murderer whose activities set in motion the comics events, is rotting in prison but events surrounding his capture have further destabilized the delicate balance of power in Xevicoms streets and organized (and disorganized) criminal bands have begun a bloody campaign of retribution against the city's few remaining vigilantes. For the first time ever, players will be able to take control of the mysterious Prophet in a story that follows his battle to quell this gang warfare whilst exploring his hitherto unknown origins. Through action packed battle sequences to rooftop chases, Xevicom Unlimited will bring the comics world to life like never before.

The game play in Xevicom Unlimited will focus on narrative driven action with a wide selection of heavy weaponry, intelligent enemy AI and exploration of the eponymous city. Indeed, exploration will be a key tactic as the game will feature a semi-open world layout that will allow players to tailor their gaming experience, whilst dealing with the moral dilemmas of vigilantism. The city of Xevicom will be brought to life with a colourful cast of characters, access to the world's own fictional newspaper as well as the ability of players to manipulate their characters moral standing among Xevicoms citizens.

The game, being developed internally at Xevicom.com, features a new story by the graphic novels author, Ray Reid who said I never expected to be able to continue the story of the Xevicom universe but this new videogame adaptation gives me a chance to pursue that dream in a completely new way."
After just 3 screenshots released, Xevicom Unlimited was never seen again. We can speculate the team was not ready to develop their first video game with such ambitious mechanics and were not able to fulfill their dreams.
Thanks to Dan for the contribution!
Images:
What do you think about this unseen game? Give your vote!
Would you like to add more info, screens or videos to this page? Add a comment below!
(your first comment will be moderated before to be published)