Necessary Evil is a cancelled online adventure game that was in development around 1996 – 1997 by now forgotten developers Illusions Gaming Company (Blazing Dragons, Beavis and Butt-Head Do U), planned to be published by Segasoft for PC. Illusions Gaming was a video game company founded in Sausalito (California) in the early 90s, mostly working on point & click games based on several licensed properties.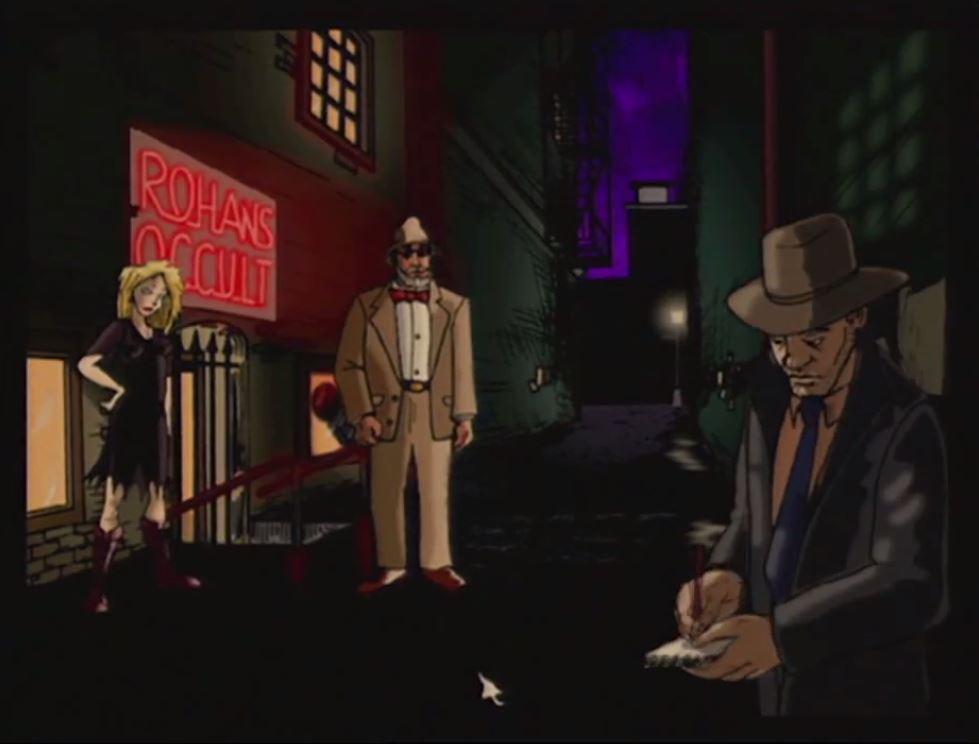 Necessary Evil was an ambitious project for its time: it merged point & click adventure gameplay with RPG mechanics and an online multiplayer mode for up to 2 players. One player would take the role of a vampire, while the other would be the hunter who tries to kill them. To defeat your rival you had to manipulate and talk to NPCs to put them against the other player, changing the course of the story and the in-game factions.
Unfortunately there's not much more information about this lost game and the only proof of its existence is some footage shown on Electric Playground TV show (Season 1, episode 8, November 1997). If you know someone who worked on Necessary Evil and may know more about it, please let us know!
Video:
Images:
What do you think about this unseen game? Give your vote!
Would you like to add more info, screens or videos to this page? Add a comment below!
(your first comment will be moderated before to be published)