Drachen Zor is a cancelled multiplayer arena fighting game that was in development for PC around 1997 / 1998 by 8th Wonder Games, using voxel technology to show off impressive graphics for its time: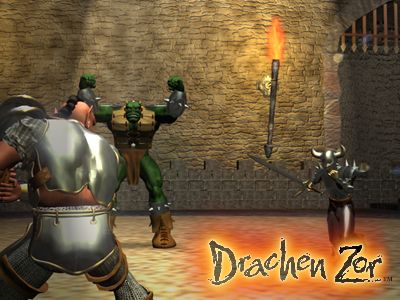 "8th Wonder Games today announced the development of the V-Engine, the technology used in fantasy fighting game Drachen Zor. Drachen Zor, set for publication by Southpeak Interactive this October, is the first in a series of action games from 8th Wonder that it hopes will be based on the new technology.

The engine is a combination of proprietary in-house technologies with an open architecture for integration with other technologies. It contains multiplayer networking, high resolution 3-D character definition that doesn't use polygons, and a voxel-based engine for landscapes. 8th Wonder says that this means more fluid and realistic worlds plus AI that adapts to players' styles."
As we can read in an old interview with Bob Chase (former SouthPeak Interactive's Media Relations Specialist):
"BC: Drachen Zor is a fantasy action CD-ROM game developed by 8th Wonder Games set in the mystical world of Drakkor. Players can choose to be one of eight different characters in an epic-style tournament for control of the Dragon Gate. Drachen Zor's proprietary V-Engine supports multi-player gaming via the Internet, LAN and modem. We expect Drachen Zor to be available October 1997."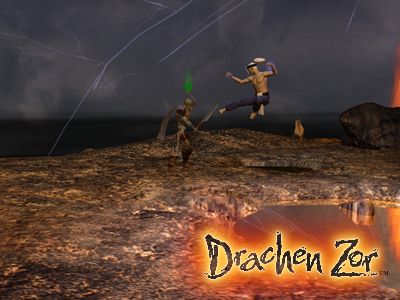 In our book "Video Games You Will Never Play" (2016) we published an interview with Gabe Cinquepalmi, who worked at 8th Wonder Games on Drachen Zor. He shared some memories about their cancelled project:
"Gabe: My best memories of making of Drachen Zor were about the people. I made a lot of friends back then that I still keep in touch with today. We were all new to making PC games, and had to go through a lot of trial and error. A multiplayer voxel fighter was probably a little too ambitious for a company comprised mostly of an ex-medical CD-ROM crew and some kids fresh out of school, but we were too inexperienced to know that we were too inexperienced… and we had an irrational confidence and exuberance that would help us negate most of that. We worked on the game for two blissful years, fueled by Mountain Dew and Watchamacallits. I remember animating in 3D Studio R4 using forward kinematics, having to use dry erase markers on my monitor to keep registration points for feet. I remember the pizza guy across the street would call us "computer brains" when we came over to get a slice. I remember that we had an SGI Onyx computer for Softimage, that only one guy could use. It was the size of a small refrigerator and cost as much as a house. During production, 3D PC cards came out for a few hundred bucks that pushed polys faster, making everyone who owned one of those overpriced, oversized hulking cubes feel rather silly. I also remember getting carpal tunnel from playing too much Quake after work, and had to switch to a Wacom tablet exclusively for a few years. Random memories. Good times.

I don't remember how we got into voxels, but we were sure that it was the silver bullet that was going to set us apart. We were going to be the first game to market with that tech. Our organic characters were leaps and bounds better looking than the industry standard box men running around. I think a Star Trek licensed game ended up coming out eventually, and then it petered out for a few years until it resurfaced as a hip new indie look.

Southpeak was a great ally at first. They treated us and the game well, and weren't shy about digging into their bottomless coffers. We showed at E3 in Atlanta at a giant kiosk filled with actors dressed as our main characters, and then rented out Planet Hollywood for a fancy party afterwards.They got respected comic artist, Bill Sienkiewicz, to do our box cover and poster. We were riding high! Shortly after that, Southpeak suddenly pulled the plug [cue Price is Right fail sound].

At the time, Southpeak told us that they were going to move into a more kid-friendly direction, and went after licenses like Looney Tunes. Our violent fantasy fighter (with blood splats) did not fit into their plans any more, and voxels were dead now that the 3DFx card was selling like hotcakes. Our company was left in the lurch. We tried to "pivot", as the kids say, to move the company into a different direction, but we didn't have the notice or capital to make it. 8th Wonder was scattered to the wind. A few years later, after having worked on some great games, I can look back and see that they probably cancelled it because it just wasn't the best game. It wasn't our time."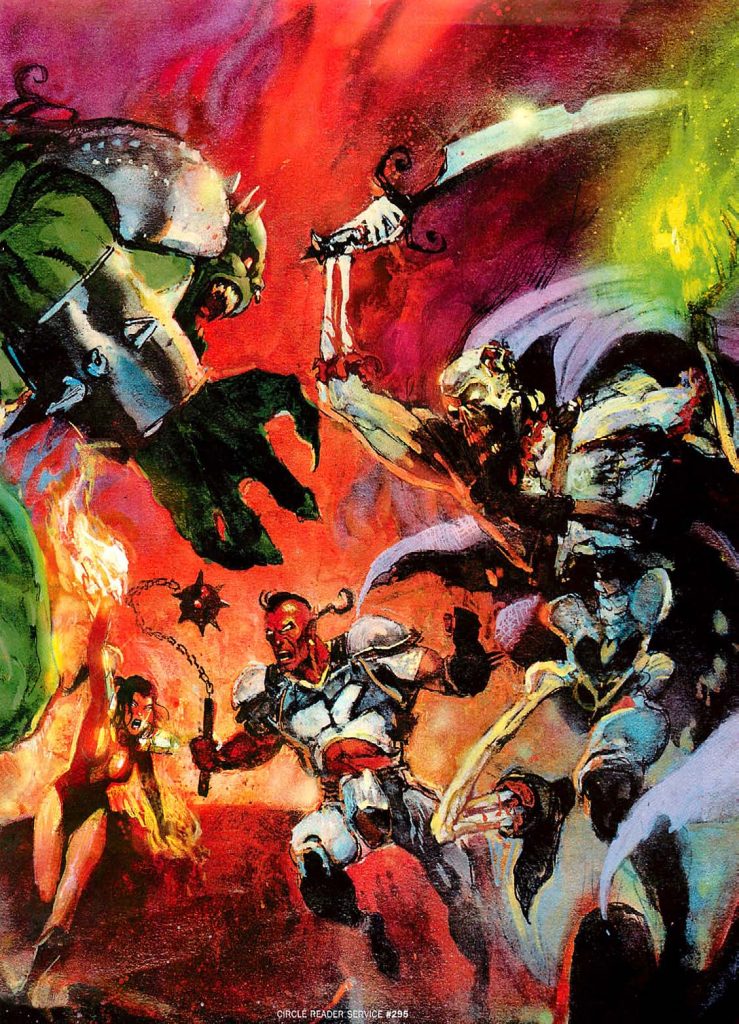 In the end Southpeak Interactive officially announced Drachen Zor's cancellation in September 1998. As we can read on IGN:
"Southpeak Interactive has canned fantasy fighting game Drachen Zor, the company said today. "[It] just didn't meet the high standards that we've established for ourselves and for our products," said Southpeak president Armistead Sapp. He did note that Southpeak might still make a game set in the fantasy world.

"We still believe the unique characters, environments and story line at the heart of Drachen Zor create a solid foundation for a thrilling fighting game," Sapp said."
Images:
What do you think about this unseen game? Give your vote!
Would you like to add more info, screens or videos to this page? Add a comment below!
(your first comment will be moderated before to be published)