Unseen64 is an archive for games that we'll never play
We save articles, screens and videos for videogames developed till the seventh generation of game consoles, those projects that were never released or that lost some interesting features before being published. Every change and cut creates a different gaming experience: we would like to save some documents of this evolution for curiosity, historic and artistic preservation.
Check the latest games added
About Unseen64 and our archive of unseen games:
Unseen64 was born in 2001, from the passion of some italian gamers: we were young and with a lot of free time, we loved to archive screens of prototypes and unreleased games and it was just for fun that we kept working on U64 until it became the huge archive that you see today.
What is so interesting about beta or cancelled games? People like older builds of games for different reasons. Some want to see what their favorite game once looked like, beta builds can have features not in final versions of games that some would find entertaining or interesting. Humans have a natural sake for things unknown and a game that was never released has a special aura that no other released game will never be able to achieve.
Every change in a game makes a different gaming experience for us… we would like to save some documents about this evolution for curiosity, historic and artistic preservation. Sadly we are not young anymore: we have families, full-time jobs, bills to pay and other real-life commitments that keep us busy 24/7.
So until we find some rich businessman that would pay us a full salary to research unseen games, we decided that Unseen64 will not cover new games for current-gen consoles (PS4, XBONE, Wii U) and not even "current gen" handleds as the 3DS or PSVita. We would not be able to do a good work when we are already in trouble to cover all the most interesting beta and cancelled games for the "retro" consoles. So Unseen64 is now an archive of Retro-Unseen-Games till the seventh generation of consoles.
And trust us, there are still HUNDREDS of unseen retro games for Nintendo, Sega, Sony, Microsoft and other consoles to be added to Unseen64! And if you want even more unseen games? Check our friends at Assembler Games, Games That Weren't, Past to Present Online and The Cutting Room Floor :)
What do they say about Unseen 64?

The games you'll never get to play are somehow more essential than the ones you do [... ] Unseen 64 knows how you feel, and has amassed a considerable collection of screenshots, videos and [...] relating to things cut from games ideas that never made it in [...]
Edge Magazine
(Website of the Month December 2008) -
Edge

Unseen 64 is a fantastic site dedicated to showing us the miracle of video game life. An ever growing collection of scans and screenshots of beta and unreleased games, it contains images of some of your favorites in forms you might not even recognize them.

I stumbled across an Italian web site called Unseen 64. Like Frank Cifaldi's popular The Lost Levels, the site covers games that were thiiiis close to hitting store shelves, but ultimately wound up in the circular file.

There was another Perfect Dark game in development at one point [...] Unseen 64 offers our first look at Perfect Dark Core, a prototype project that never really seemed to take off at Goldeneye and Banjo Kazooie developer Rare.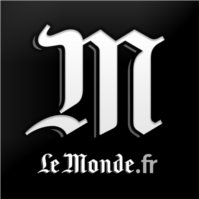 Et pourtant, ils sont des centaines à travers le monde à chasser ces trésors, des érudits du jeu vidéo à la recherche de la pépite oubliée, qui se retrouvent sur des forums comme The Cutting Room Floor, Assembler Games ou le groupe d'Unseen64 pour partager leurs trouvailles.

Lost videogames are brilliant to find out about. Lost Mario games are a whole other level of brilliantness. Step forward Unseen64, the site dedicated to finding the unreleased and unknown games of the world, and their fantastic digging into the cancelled CDi game Mario Takes America.
Latest Unseen64 Updates from Twitter: