Kid Icarus Uprising is an action game created by Nintendo and released for 3DS in 2012. After the 1991 title for Game boy, the series was forgotten for a long time by Nintendo, with the main character Pit making just a cameo appearance in Smash Bros Melee. Homever, it's likely that Nintendo thought about making a new sequel more than once in all these years. In this scan, for example, we can see a rumor about a Snes Kid Icarus: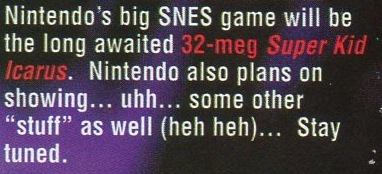 and in 2008 some websites reported that Factor 5 was working  (it seems without Nintendo's approval) on a proto for a new Kid Icarus for Wii.  However, Factor 5 closed down its american branch a few months later.
In any case, Kid Icarus Uprising was surely in development well before its official presentation, as we can read on the Iwata Asks for the game:
Iwata

Yes. Development did last a long time.
Sakurai

At first we didn't have the Nintendo 3DS development kit, so we started making it on a PC. Oh, and for a while we were using a Wii to make it! (laughs)
Finally, at e3 2010 Nintendo showed the first trailer for Uprising,which originally it was supposed to be released in 2011.  This interesting video, embedded below, documents an early build of the game with quite a few changes compared to the final version, notably the  different voice acting, the overall lower quality of the graphics, and a simplistic  aiming reticule.  Some locations also appear to have a sightly diverse layout.
In the other two videos embedded in this page we can see a proto / test version of the first level. Cutscenes are shorter and it lacks some segments of the stage.  The same can be said about the land section. In particular, the fountain was bigger in the proto.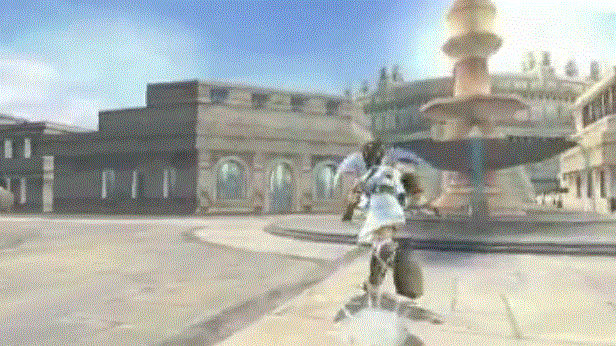 Beta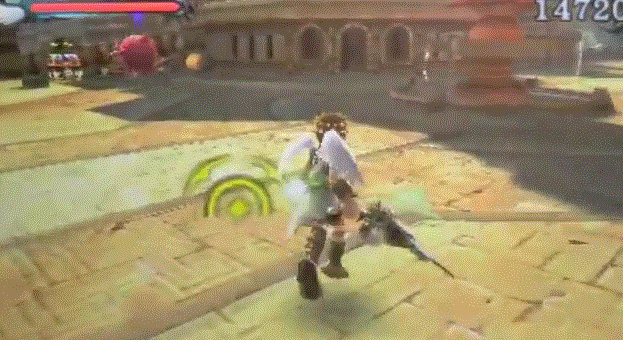 Final 
Kid Icarus Snes scan by Celine
As always, if you have more informations about this game please let us know!
Images:
Videos:

Buy from these banners to support U64!: